Working at Debiopharm
Everything we do is for the benefit of patients and their quality of life. ​ Join us to help make their lives better
At Debiopharm, we don't just develop medicines, we strive to offer patients complete health solutions from diagnostics to treatment and treatment monitoring. Innovation, passion and commitment are the driving forces behind Debiopharm's employees. With us you will have a unique opportunity to develop and broaden your skills while having a meaningful impact on patient lives.
Our focus for the future
The ambition to develop solutions that cure cancer and infectious diseases
Our ultimate ambition is to develop solutions that cure cancer and infectious diseases. This bold aim requires the courage to dare, the willingness to take smart risks and invest in highly innovative therapeutics that introduce new approaches to disease, the openness to explore and learn, and the focus to relentlessly drive execution to achieve this goal. ​
Oncology​
Our current programs include oncology compounds with innovative targets and mode of actions including a WEE1 inhibitor, cholecystokinin B receptor radiotherapy, carbonic anhydrase IX targeted radiotherapy and a CD37 targeted antibody drug conjugate. We are also working on a range of oncology delivery technologies including, linkers, sustained release formulations, and new drug modalities.
Infectious Disease​
Our infectious disease portfolio includes a range of targeted, narrow spectrum antibacterial treatments from one of the few new classes of antibiotics in development, FabI inhibitors in a variety of indications including bone & joint infections, A. baumannii and N. gonorrhoeae.
Opportunities to lead and innovate
The world is our laboratory
Being agile entrepreneurs, we continuously scan the world to find attractive innovation and act decisively, making insightful investments to constantly enrich our pipeline with promising compounds that can make a difference in curing cancer and bacterial infections. ​
What it means for compound development
We take these compounds through translational, chemistry and manufacturing stages, designing strategic clinical development plans to then provide a development "blueprint" for clinical research organizations to carry out international trials. We relentlessly drive clinical development and innovation by providing the strategic lead to be followed and applied globally to our portfolio of compounds.  We use a resilient, structured approach and adopt an agile mindset to overcome obstacles and build robust efficacy proof of concept.  ​
What is means for professional development
Our size and DNA enable professionals at Debiopharm to not only leverage their functional expertise to influence drug development strategies and decisions but to diversify their experience and broaden their scope of responsibility through multiple projects and collaborations across our life science segment covering drug development, manufacturing as well as  digital health investments. This breadth of scope is combined with real opportunities to make a difference, have an impact, explore, innovate, and continuously learn and grow along the way. ​
A unique business model
Freedom to focus on drug development
Experience has shown us that innovation doesn't belong to one company or one country – researchers from all over the world are constantly uncovering new mechanisms of action and therapeutic solutions that are truly new and impactful. Through our unique business model, we continuously scan the world to find innovative compounds and in-license early-stage from universities or start-ups, We design strategic clinical development plans, add efficacy and value through translational research, clinical studies and eventual regulatory submission, to then out-license to partners for worldwide commercialization. ​
We have forged long-term commercialization partnerships with global pharmaceutical companies including Ipsen, Ferring, Yakult, and recently Takeda and Merck KGaA. ​
Privately owned, patient focus
Freedom to respond to unmet need
Debiopharm is privately owned, giving us the freedom to go where key unmet medical needs are, and where the science and opportunities lead. We know that the best pharmaceutical innovation is born from recognizing a patient's unmet need and exploring the most effective and safe solutions. One of our fundamental values is captured in our signature: "We Develop for Patients." We strive to make patient lives better – whether it be in the type of compounds we select and develop, how we design our clinical trials, how we formulate our medicines or what digital health technologies we invest in. Our privately held status is a license for our innovative nature to thrive and our long-term commitment to develop for patients is in our DNA.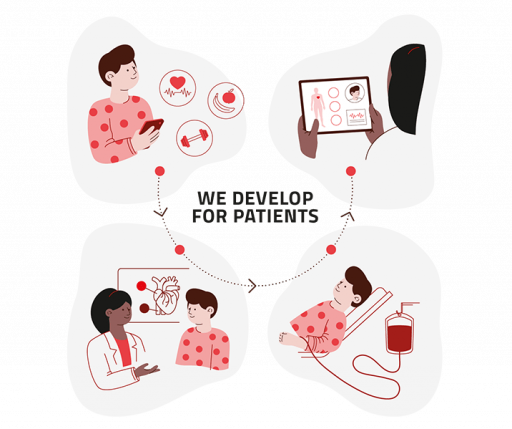 How it all started
Freedom to maintain a nimble spirit
Debiopharm started off like many innovative start-ups, in a garage with just 2 people. Now over 40 years and over 450 employees later, we are continuing to expand our portfolio with cutting edge therapeutics, drug delivery technology and health tech investments.  In spite of the growth of the company over the years into a large manufacturing site in Martigny and our headquarters in Lausanne, we strive to keep our agile spirit –  with flat hierarchy that promote quick decisions, ability to make an impact, willingness to learn and explore new ideas, cutting through complexity and focusing on the critical issues.​
It all started back in 1979 when our founder, Dr. Rolland Yves Mauvernay, identified a promising compound known as oxaliplatin from a university laboratory and developed it to become a standard-of-care therapy for colorectal cancer patients. Searching worldwide to assess novel discovery research in academic and start-up settings still continues today. Together with his son Thierry Mauvernay, they were able to build a team of dedicated professionals with a broad range of expertise. Debiopharm is now a group of three companies active in drug development (Debiopharm International), drug manufacturing (Debiopharm Research & Manufacturing) and digital health investment (Debiopharm Innovation Fund).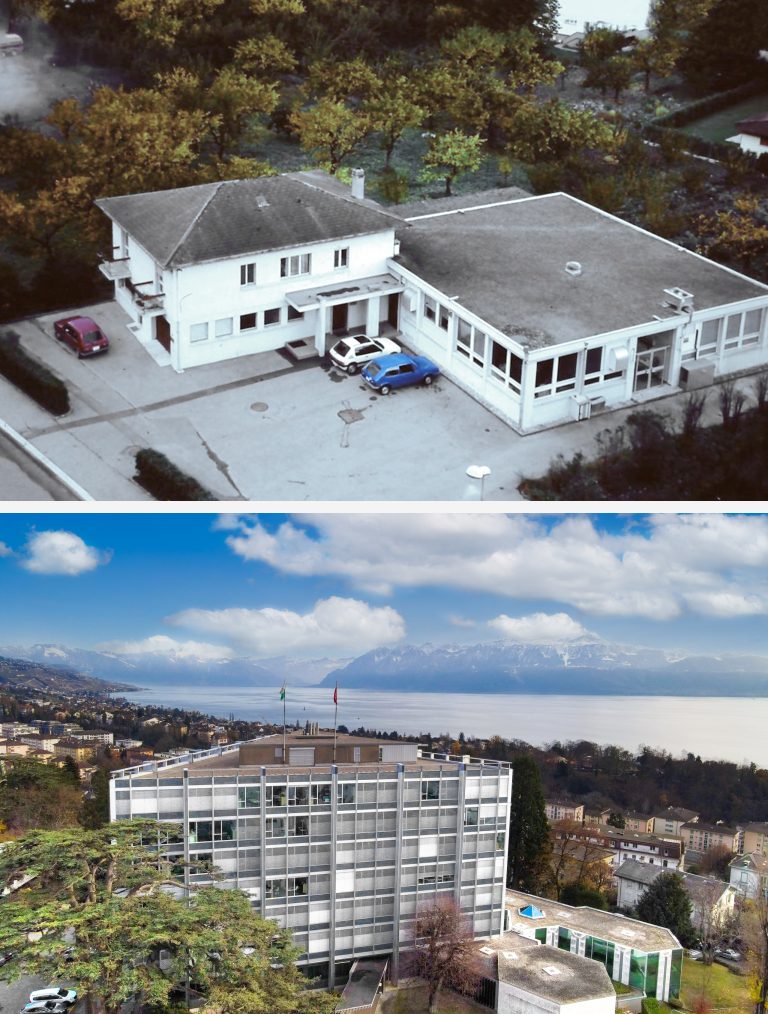 Discover our environment
Debiopharm is based in Lausanne and Martigny in the French-speaking area of Switzerland
More info
Job opportunities
Join our mission to improve the patient journey
open positions