Community involvement
Getting involved in communities by participating in responsible and inclusive activities to contribute to the greater good
Debiopharm supports various community initiatives led by innovative and inspiring people that are aimed at improving patient lives. We encourage research & innovation in science through competitions, recognition of special achievements offering opportunities for learning. We also give back to our community by keeping the long-term tradition of philanthropy that has existed at Debiopharm for more than 40 years.
We are dedicated to positively contributing to the development and endurance of projects we believe in
Kantuta Association - Debiopharm participated in the creation of the Kantuta Association in 2002, active with children in need in Bolivia, supporting the children in education and sports.

More info

Fondation Téléthon Action Suisse - Since 2014, we have supported the Fondation Téléthon Action Suisse through several activities within our companies. We share common values such as passion, creativity, commitment and excellence.

More info

Pinceaux Magiques - Our life science company Debiopharm in Martigny supports the association Les Pinceaux Magiques, which organizes special activities for sick children.

More info

Dialogue Généractions - We have created this association in 2010, aiming to foster knowledge and new ideas.

Chair IMD - Debiopharm supported the creation of the 'Debiopharm Chair for Family Philanthropy' at IMD business school in Lausanne with a donation of several million Swiss francs over the next 15 years. According to Thierry Mauvernay: "Philanthropy has great potential to strengthen family ties through shared values and to contribute to the longevity and health of family businesses while providing necessary assistance to the most neglected and vulnerable segments of society.

More info

Lépac - We supported Lépac's project of 'Nouvel Atlas des Futurs du Monde 2038', an analysis of humanity's future societies, lifestyle, needs and aspirations. Lépac was run by Virgine Raisson.
Promoting Research & Innovation
​Annuel Patient Quality of Life Contest
Debiopharm, La-Solution.ch and the Inartis Foundation collaborate on a regional contest that awards 5 finalists each year for innovations that improve patient quality of life. The patient-focused projects that stand out receive the sum of 5,000 CHF, allowing them to further explore their idea or to create a prototype. The winner, selected by a jury of experts, receives a prize of 25,000 francs and entrepreneurial support from the Inartis Foundation to continue their project with a view to making it available to the public.
2021 : Year of our 6th edition
500 : Projects received since the 1st edition
1,500 : People working to find new solutions for patients
The JCA-Mauvernay Award
​Since 2005, the Japanese Cancer Association (JCA) and Debiopharm Group have co-organized the 'JCA-Mauvernay Award'. This prize illustrates the curiosity that drives researchers as well as the scientific cooperation between Japan and Switzerland. It aims at recognizing outstanding achievements in the field of oncology amongst Japanese researchers, in both fundamental and applied, disruptive research.
2 : awards each year
25'000 : CHF is the total value of the award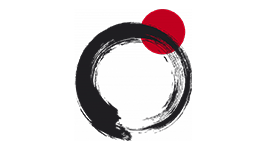 Innovation Debiopharm Academia Leman (IDEAL)
Debiopharm designed the IDEAL initiative to strengthen the "Lake Geneva region" as a life sciences innovation hub. Through IDEAL, we are expanding our collaboration with several university research centers and academic laboratories to establish an interconnected scientific innovation ecosystem in Switzerland.

InnoCentive Challenge
In 2021, Debiopharm launched a single-dose COVID-19 vaccine innovation crowdsourcing competition with a pool of "problem solvers".
Recognizing that collaboration is essential to finding innovative solutions to unmet medical needs, we encourage innovators from around the world in the quest for simplified vaccine solutions. The best solutions offered were rewarded financially.
40: solutions received
​2: solutions awarded

Other Initiatives
Supporting the Arts

We believe that art is a critical expression of humanity. Therefore we support local artists by offering our Lausanne lobby for painting and sculpture exhibits. We also invite artists to perform during our special events and have even launched a choir and music classes for our employees.
Acting as a responsible community stakholder

Debiopharm regularly provides support to outside organizations according to the social need. For example, during the COVID-19 pandemic we made available our production site premises in Martigny, to make it a vaccination centre for the Swiss Canton of Valais.