naratuximab emtansine (Debio 1562)
non-Hodgkin's lymphoma
Naratuximab emtansine (Debio 1562), an antibody-drug conjugate (ADC) targeting CD37, is a potential new treatment for patients with B-cell malignancies, such as non-Hodgkin's lymphomas (NHL). Naratuximab emtansine (Debio 1562) demonstrated evidence of anti-cancer activity in NHL in a Phase 1 monotherapy trial and successfully completed a safety lead-in study in combination with rituximab. The product is currently in phase IIb in relapsed/refractory diffuse large-cell B-cell lymphoma (R/R DLBCL) for which it benefits from Orphan Drug status. Naratuximab emtansine has also shown promising signs of efficacy in Marginal Zone Lymphoma and Follicular Lymphoma and has potential in Acute Myeloid Leukemia.
Product Snapshot
CDA37 Targeted ADC with toxic payload based MOA
Selectively delivers DM1 to induce cell cycle arrest and promote apoptosis
Focus on DLBCL
The most common type of NHL
Diffuse large B-cell lymphoma (DLBCL) is the most common type of Non-Hodgkin's lymphoma, accounting for 30-40% of cases. Despite improvements in response and survival with standard of care R-CHOP chemotherapy, up to 10% of DLBCL patients have primary refractory disease and up to 40% eventually relapse. In response to this unmet need, recent efforts have focused on the development of new antibodies to improve overall survival by targeting alternative B-cell surface antigens.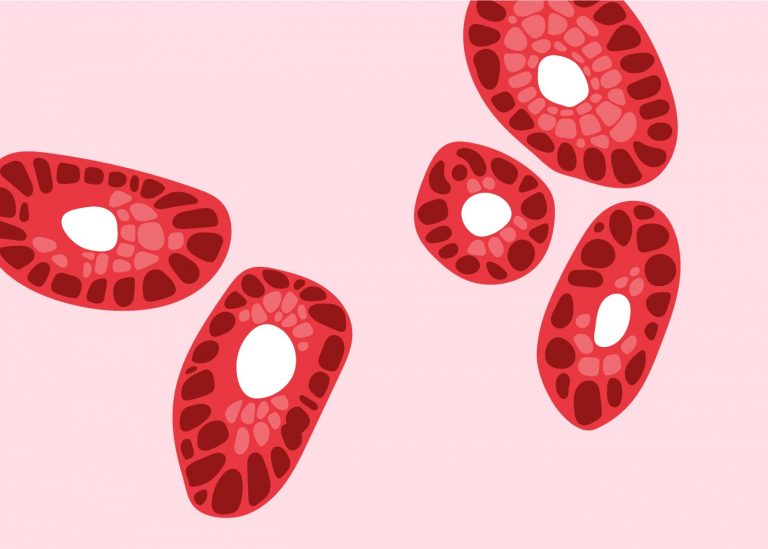 Focus on the mode of action
Naratuximab emtansine targets CD37
The CD37 antigen is widely present on the surface of cancerous blood cells in Non-Hodgkin's Lymphoma (NHL), but absent on normal stem cells and plasma cells. Targeting the CD37 antigen on blood cancer cell surfaces in combination with SOC rituximab can help to promote cancer cell death by specifically delivering the cytotoxic payload DM1.  The naratuximab emtansine ADC binds with high affinity and specificity to CD37, obstructing cell proliferation pathways while allowing internalization, processing, and intracellular release of the DM1 payload. As a result of its ability to disrupt microtubule assembly, DM1 subsequently induces cell cycle arrest and apoptosis.
Focus on phase II research
Patients with DLBCL & other B-cell malignancies
Debiopharm is currently investigating naratuximab emtansine in a phase II, open-label study. The objective of the trial evaluating 100 patients is to establish the safety and efficacy profile of this CD37 ADC in combination with CD20 targeting rituximab in patients with R/R DLBCL and other forms of NHL. Results presented at European Hematology Association Conference (EHA) in June 2021 revealed meaningful efficacy and high complete response rates, especially in heavily pre-treated patients with ≥2 prior lines of treatment, in combination with rituximab along with a predictable and manageable safety profile.