BC Platforms
a world leader in genomic data management solutions
BC Platforms provides a powerful genomic and clinical data management and analysis platform for personalized medicine, accelerating the translation of insights into clinical practice. Their genomic data discovery platform enables flexible data integration, secure analysis and interpretation of molecular and clinical information. BC Platforms aims to build the world's leading analytics platform for healthcare and industry and to revolutionize decision making in drug development bringing clinical benefits to patients. The company is headquartered in Zurich.
View website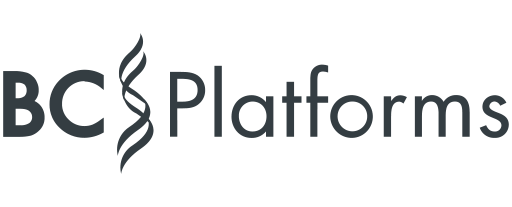 Why we invested in BC Platforms
We talk about big data in medicine, but today this data is fragmented, hard to access, and unanalysable. BC Platforms has the technology and the means to federate clinical and genomic data. With BC Platforms, precision medicine becomes a reality for healthcare providers, and big data enabled drug development becomes a real tool for pharma industry. Both benefit Debiopharm's ultimate goal: better care for patients.
Are you also an entrepreneur seeking funding?
Discover how we can help you bring your ambition to life
Contact us
Company News
October 19, 2023

BC Platforms Partners with NTT to Accelerate Data-Driven Medicine in Japan

Read more

June 7, 2023

BC Platforms announces the acquisition of 4Pharma Ltd

Read more

November 8, 2022

BC platforms announces $20m growth financing to underpin position as Europe's leading RWD provider

Read more
All News
Press Releases
May 9, 2017

BC Platforms Closes USD $10 million Series B Financing led by Debiopharm and Tesi to accelerate knowledge platform development

Read more
All Press Releases