Oncomfort
a start-up in digital therapy for pain and anxiety management
Oncomfort is the inventor and leader in Digital Sedation™, a completely new method for relieving patients' pain and anxiety before, during and after medical interventions. The company was born from an experience of one of the co-founders' family member battling cancer – seeing the impact of pain and anxiety on quality of life led to a search of better tools to help patients. Oncomfort is now setting a new medical standard by combining clinical hypnosis and evidence-based integrative therapy techniques through virtual reality. The company is headquartered in Brussels, Belgium.
View website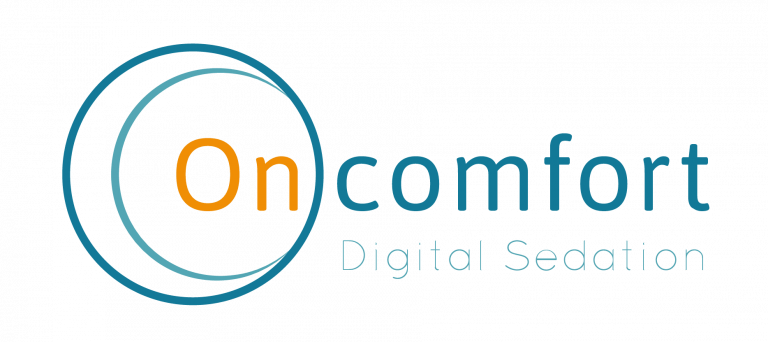 Why we invested in Oncomfort
Cancer patient journey includes tremendous amount of stress. The clinical methods for diagnosing and treating cancer cause pain and anxiety to the patients. Debiopharm develops drugs for cancer, but we also want to see that patients are treated on a holistic level. In Oncomfort we saw a way to help patients beyond the pill. With the strong clinical data supporting Oncomfort's approach we are confident of the power of Digital Sedation. And having ourselves tested the Sedakit(TM), we can tell from our own experience that Oncomfort will change lives.
Are you also an entrepreneur seeking funding?
Discover how we can help you bring your ambition to life
Contact us
Debiopharm tested the Oncomfort's Digital Sedation™ technology
The top management of Debiopharm stepped up to try the technology
Oncomfort gave Debiopharm the chance to try their Digital Sedation™ technology for themselves. This allowed our management team to better understand how virtual reality can actually help patients control pain and anxiety without medication. The experience took place at the Swiss Pain Institute in Lausanne in July 2020.
News
February 14, 2022

Oncomfort announced the appointment of Karl Schweitzer as Chairman of the Board

Read more

September 9, 2020

Debiopharm co-leads an investment round of €10 million in Oncomfort

Read more
All News
Press Releases
September 9, 2020

Belgian scale-up Oncomfort raises €10 million in Series A funding co-led by Debiopharm and Crédit Mutuel Innovation to further develop…

Read more
All Press Releases