AbYlink™
A versatile conjugation platform for antibodies
AbYlink™ is an antibody conjugation technology ideally suited for therapeutic and diagnostic applications. Thanks to AbYlink™, cytotoxic or imaging cargos can be selectively attached to the Fc portion of any IgG without prior modification of the antibody. This technology preserves the original affinity of the antibody to its target.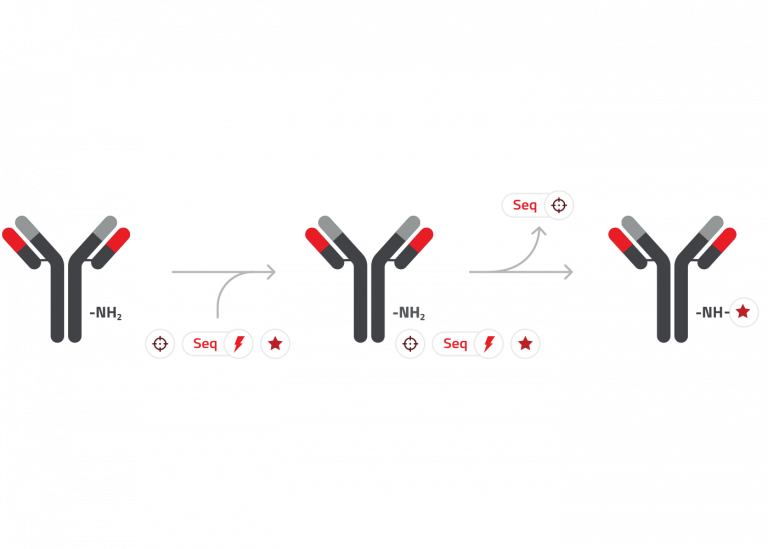 Our value proposition
To provide a solution to biotech or pharma partners to generate rapidly a proprietary antibody drug conjugates or imaging antibody. Our technology is compatible with any human IgG as well as with bispecifc antibodies and protein-Fc fusions.
Our proprietary conjugation technology AbYlink™ can be accessed on a target or antibody-specific basis.
As a first step, we welcome the opportunity to showcase the advantages of our proprietary AbYlink™ platform under a joint Proof-of-Concept study.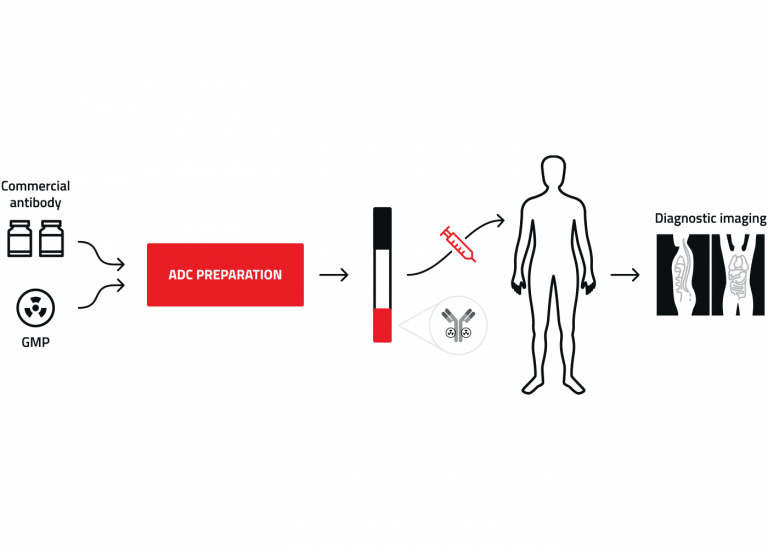 Key features
Defined, reproducible and invariable conjugation with no impact on antigen-binding regions
Homogenous antibody conjugation
Conjugation process completed in less than 1 hour
Non enzymatic conjugation process
No prior antibody purification or modification necessary
Compatible with most linker technologies for Antibody Drug conjugations
Compatible with most imaging agents for use as PET, SPECT and fluorescent tracers
Compatible with all IgG formats
GMP-compatible technology
Press Releases
September 21, 2023

Debiopharm and SunRock Biopharma Partner to Advance Antibody Drug Conjugates for Hard-to-Treat Cancers

Read more

September 22, 2022

Big Impact, Small Package: Debiopharm Launches a Wazoku Open-Innovation Challenge for Small Antibody Drug Conjugate Technology

Read more

February 25, 2021

Debiopharm and Genome & Company Join Forces to Create New Highly Specific Therapies For Cancer Patients

Read more
All Press Releases
Publications
September 7, 2022

AbYlink™: A template mediated regio-selective labeling method for preclinical imaging of therapeutic antibodies

Read more
All Publications