NucleAI
a leading provider of AI-powered precision oncology technology
NucleAI uses AI to develop precision oncology biomarkers to drive research and treatment decisions. NucleAI's core technology analyzes large and unique datasets of tissue images using computer vision and machine learning methods to model the spatial characteristics of tissues, such as both the tumor and the patient's immune system cells, creating unique signatures that are predictive of patients response. The company is headquartered in Tel Aviv, Israel.
View website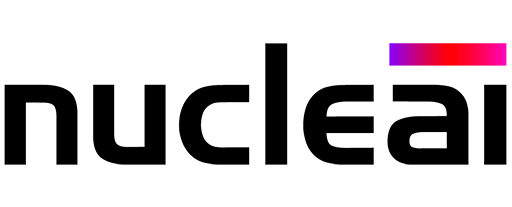 Why we invested in NucleAI
In oncology, drug development is diving deeper and deeper into specific tumor sub-types and patient sub-groups. But how do you make sure that the patients that would benefit most of your treatment receive it? Pathology slides, and paticularly tumor biopsies, contain a wealth of pertinent information that may be captured/measured easily with image analysis to generate new biomarkers. NucleAI spoke to us with their ultimate technical skills and we decided to join the forces, for developing treatments that work better.
Are you also an entrepreneur seeking funding?
Discover how we can help you bring your ambition to life
Contact us
Meet Avi Veidman ·
CEO and Founder of Nucleai
After remarking the shortcomings of biopsy analysis, including long wait times and inconsistencies, Avi Viedman, responded with a technological solution by creating Nucleai. He applied his big data and artificial intelligence expertise acquired during his time in service with Israeli Intelligence to create an AI-powered pathology plaform that can help pathologists to analyze slides and identify specific biomarkers in certain cancer types to predict patient responses to treatment. Following the Debiopharm led Series A investment in July 2020, Viedman continues to work closely with Debiopharm for strategic guidance and his company expands. Learn more in his interview with our CEO Tanja Dowe.
Company News
June 9, 2023

Nucleai announces strategic collaboration with Mayo Clinic BioPharma Diagnostics

Read more

June 5, 2023

Nucleai and Adlai Nortye Partner to Identify and Validate Novel Spatial Biomarkers Across Adlai Clinical Trials

Read more

March 22, 2022

Nucleai closes $33 Million Series B financing to advance its spatial biology platform for drug research, Development and diagnostics

Read more
All News
Press Releases
January 14, 2021

Nucleai and Debiopharm Launch Research Collaboration Utilizing Nucleai's AI-Powered Biomarker Platform

Read more

July 7, 2020

Nucleai Secured $6.5m Series-A Initial Closing Led by Debiopharm to Advance Ai-Powered Precision Oncology Platform

Read more
All Press Releases